Unsere LED-Downlight-Treiber sind erstklassige Komponenten, hohe Effizienz, hohe PF, weiten Spannungsbereich: AC85-265V, und wir übernehmen qualitativ hochwertige LED-Chip mit hoher Helligkeit, hohe Lumen Energieeinsparung Umweltschutz.langes Leben haben Sie ein langlebige und komfortable Beleuchtungserfahrung.

Spezifikationen :
Description

Led module down light

Item No.:

1777

Wattage:

12W

Light Source:

EPISTAR COB LED

Size:

Φ90mm

Lighting Efficiency:

85lm/W

Input Voltage:

AC85-265V 50/60Hz

CRI(RA)

>80

Working Temperature:

-20℃ to +70℃

Color Temperature

Warm white: (2700-2900K),(3000-3200K)




Natural White: (4000-4100K), (4200-4300K)




Cool White: (5000-5200K), (6000-6500K)

Beam Angel:

35°

Material:

Aluminum +PC

Finish Color :

White

Certification :

CE ,RoHS ,FCC

Warranty

3 years and 5 years

Working liftspan:

50000 hrs
Bilder:

Luxusdesign, grüner Umweltschutz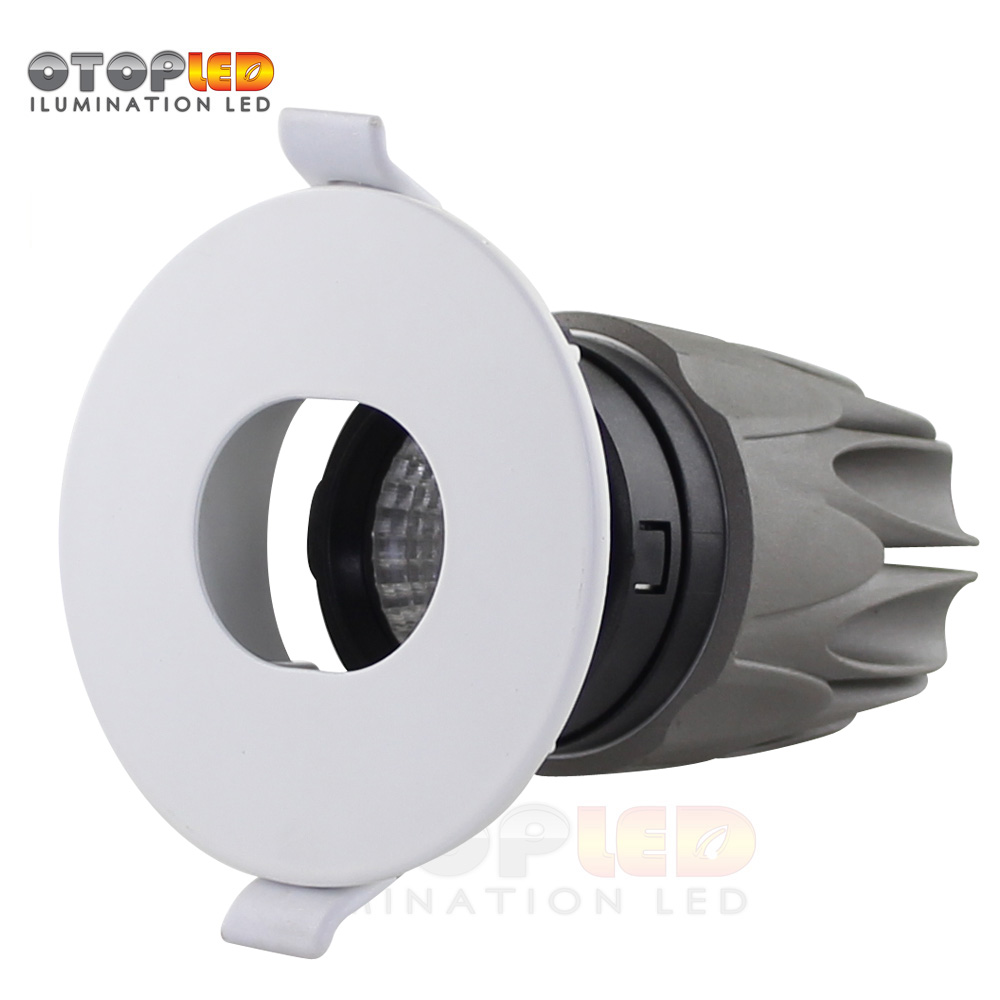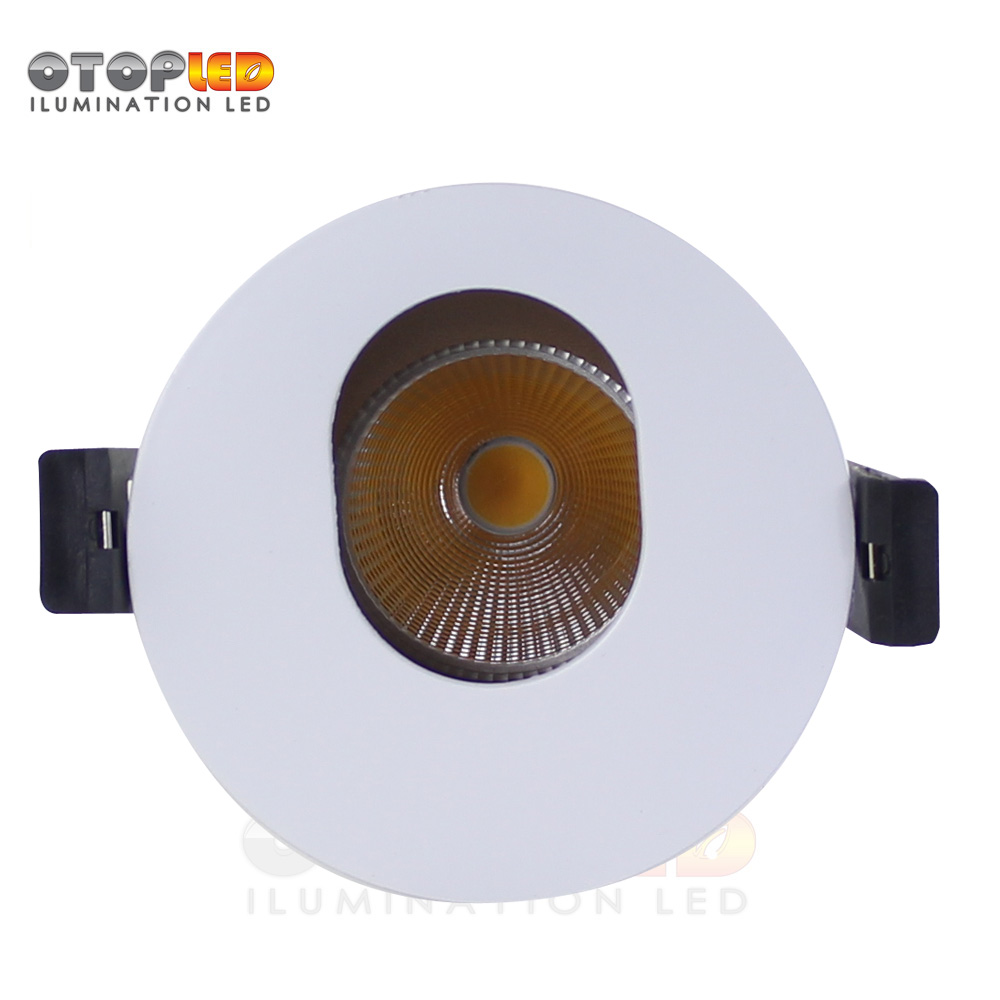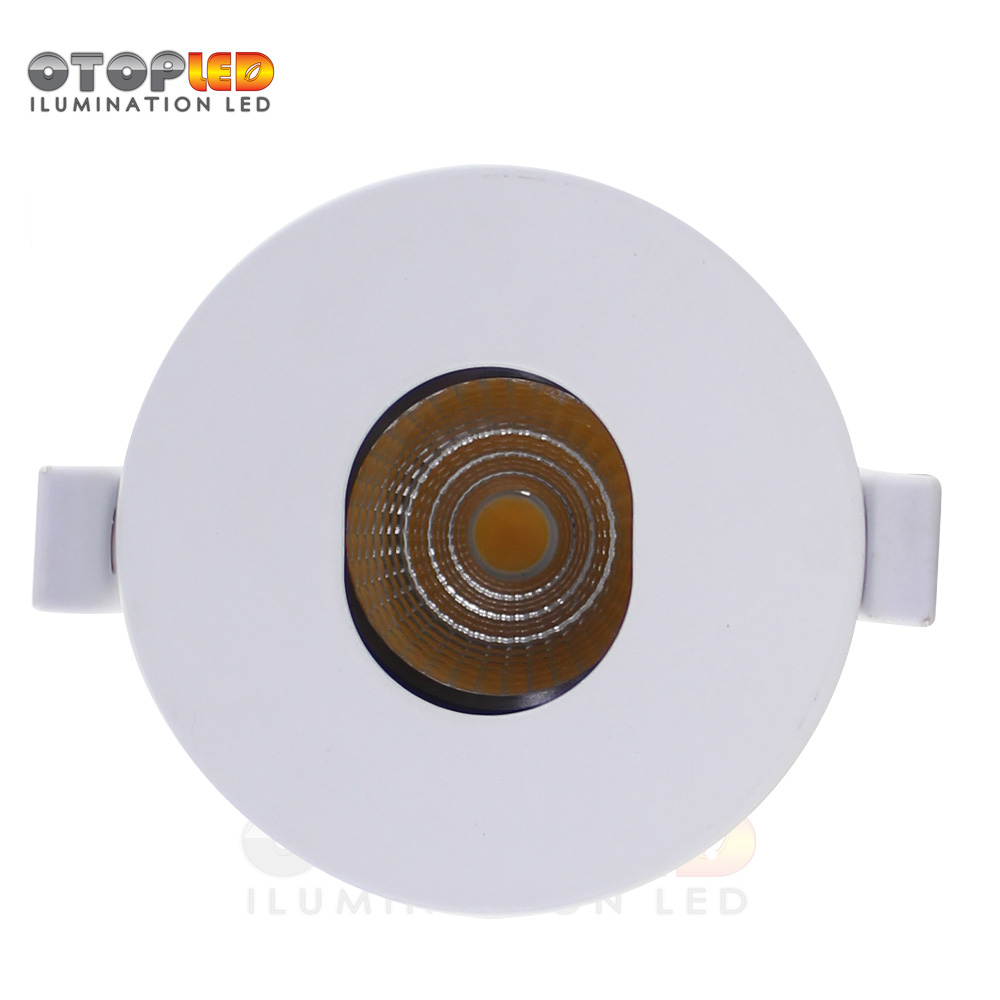 Zertifizierungen: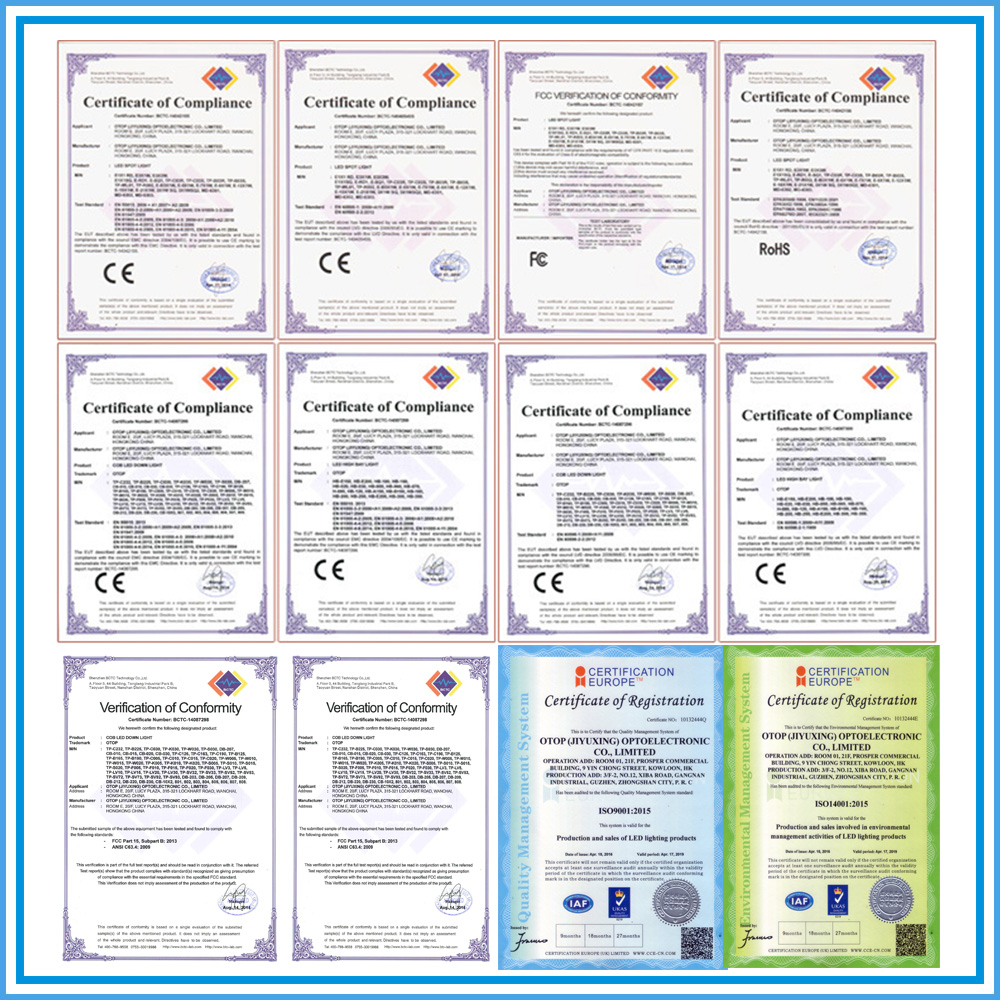 Unser Produktionsfluss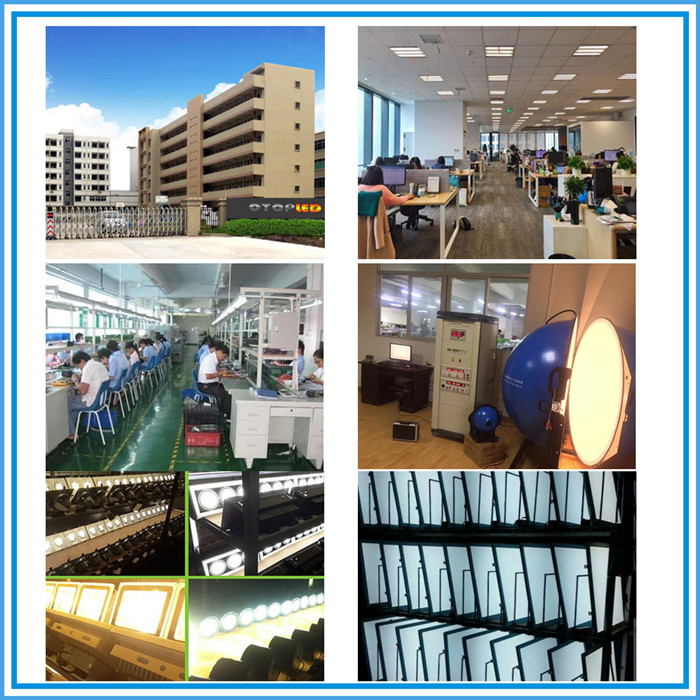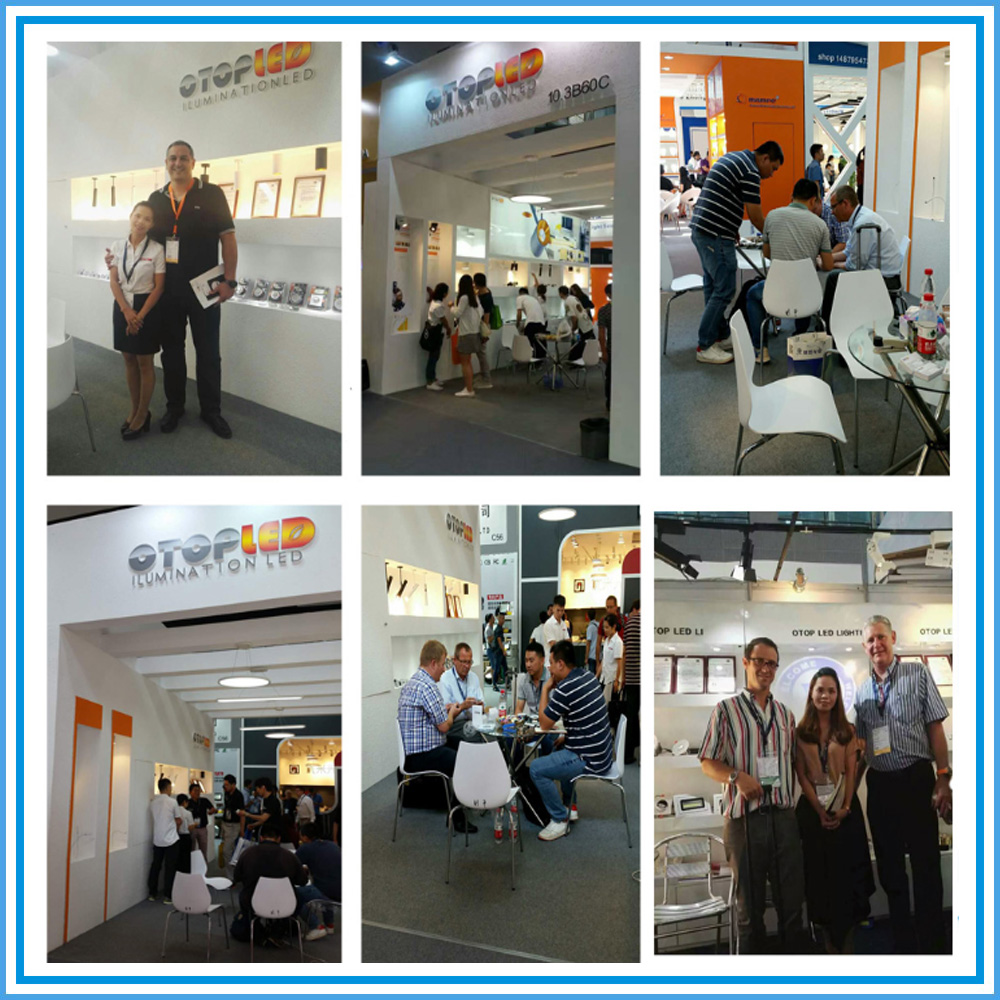 Anwendungen:
Weit verbreitet in Wohnungen, Büros, Restaurants, Hotels, Lager, Einkaufszentrum, Einkaufszentrum usw.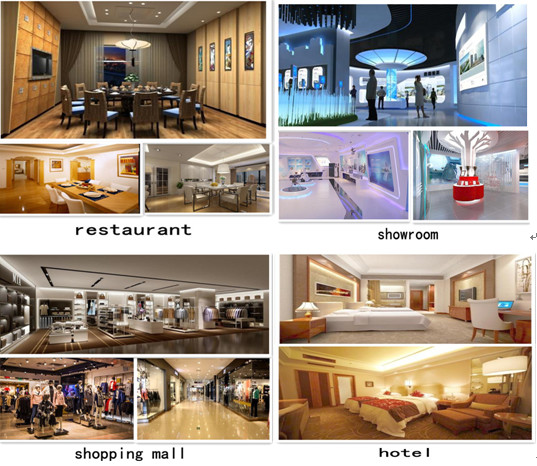 Produkt Vorteil:
Surface mount Led down light ist energiesparendes, grünes Produkt, kein Schaden für menschliches Beling. Kein Schwermetall (Quecksilber, Cadmium), sicher und umweltfreundlich

Alle unsere COB-Chips mit keramischen PCB. Der Kühlkörper ist aus hochwertigem Aluminium.

Entwickelt mit bis zu 50.000 Stunden Lebensdauer, 10 Mal länger als gewöhnliche Leuchtstofflampen.

Alle unsere Produkte altern 24 Stunden, ein- und ausschalten Test mehr als 1000 mal per Relais.

COB-Lichtquellenchipsatz haben Arten der Wahl, CREE, BRIDGELUX, PHLIPS, BÜRGER, EPISTAR
Unsere Dienstleistungen :
3 Jahre Wrranny. Speziell 5 Jahre auch verfügbar.

OEM & ODM sind willkommen. Unsere Fabrik kann kundengebundene Verpackung und kundengebundene LED-Einzelteile zur Verfügung stellen.

Stark Factory backup, produkte können gemacht werden sehr einfach für ihren markt, ihr projekt.

Kostenlose proben verfügbar.
FAQ:
1. Sind Sie eine Fabrik oder Handelsgesellschaft?
Wir sind Fabrik spezialisiert auf LED-Downlights, 7 Fließbänder und ein Design-Team mit 3 Personen wurde in der Fabrik ausgestattet. Die reguläre Anstellung sind 100 Personen in Spitzenzeiten.

2. Was ist Ihr Markt in der gesamten Region erreichen?
Unsere Märkte auf der ganzen Welt in jeder Ecke, wir haben acht Jahre Erfahrung für den Export. Jetzt haben wir mit Einkäufern, Distributoren, Händlern, Beratungsunternehmen, Ingenieurbüros in mehr als 30 Ländern zusammengearbeitet.

3. was ist Ihre Hauptproduktlinie?
LED-Schienenlicht und LED-Down- (Spot) -Licht, auch wir machen oft LED-Projekte auf der ganzen Welt.

4.Sie haben die Fähigkeit, unabhängige Forschung und Entwicklung zu tun?
Unsere technische Abteilung hat 3-5 Leute, wir haben die Forschungs- und Entwicklungsfähigkeiten. Wir sammeln regelmäßig Feedback von unseren Kunden, um Produkte zu verbessern und Produkte zu entwickeln. Viele neue Designs und Artikel werden von u

5. Welche Dienste bieten Sie an?
Wenn es Ihnen nichts ausmacht, bitte teilen Sie uns Ihre Frage mit, wir können Ihnen eine detaillierte Erklärung geben. Sie werden auch geduldig alle Fragen beantwortet. Wenn Sie mit unseren Leistungen nicht zufrieden sind, können Sie uns direkt per E-Mail oder Telefon informieren, wir werden ans

6. Qualitätskontrolle
Wir bekommen drei QC-Prozesse:
• Rohstoffinspektion;
• Inspektion von Halbzeugen;
• Endgültiger QC-Test nach Alterung nach 12 Stunden.

7. Zahlungsbedingungen
T / T, LC ist verfügbar. 30% Anzahlung, 70% vor dem Versand.

8. Können wir Unterstützung erhalten, wenn wir eine eigene Marktposition haben?
Bitte teilen Sie uns Ihre detaillierte Marktnachfrage mit, wir besprechen und schlagen einen hilfreichen Vorschlag für Sie vor, wir finden die beste Lösung für Sie.
Produktgruppe : LED-Downlight